Top 10 Passive Income Streams
Passive income is something that takes a person to financial independence where he can enjoy his life fully. In today's world, there are several streams regarding passive income which can help a person to generate more and more income. This income is not easily generated; it requires a lot of hard work and patience. Below are the top 10 passive income streams,
Certificates of Deposit (CDs)
This stream is considered to be the safest for the purpose of investment; however, it is quite boring as well. Most of the passive income streams require accredited investors but this stream requires nothing to invest. This stream allows every individual to open up a CD in a local bank. By means of CD, one is able to get anything above 2.5%.
Fixed Income / Bonds
This stream provides a variety of bond investments. The value of the bond is inversely related to the interest rate. For the past 30 years, the value of the bond is going up due to the lower interest rates. Every individual is able to buy a bond such as MUB, IEF or may be a fixed income fund.
Physical Real Estate
This stream is considered powerful for generating semi-passive income. However, in order to generate passive income, one has to rent out a room or a house or elsewhere. Buying a property for a rental purpose is also very helpful.
Peer-to-Peer Lending
This stream is a web-based platform with investors who basically look for high-interest opportunities in order to provide funds for loans. In this stream, the risk rate is directly related to the interest rate.
Dividend Investing
This stream serves as the best way of generating passive income. Companies that have already achieved high growth are considered to be dividend stocks such as telecom, financial, and utility sectors. However, companies that reinvest their earnings for further growth are not considered in this stream.
Private Equity Investing
This stream with the right investments is considered to generate huge passive income. This stream requires investors to be accredited. It depends on the company's success and liquidity events that allow a person to take his money out.
Introduce Your Own Products
This stream requires a person to be enough creative so that he can introduce his articles, eBook or e-course online. Big thanks to the internet which has introduced a huge number of artists, bloggers, photographers, podcasters generating passive income.
Real Estate Crowdsourcing
This stream basically serves as a helpful tool as this allows people to lend money to some investment manager or to buy a piece of a project for investment. This is something opposite to physical real estate. Real estate crowdsourcing allows making a small investment in a commercial or residential real estate projects with annual returns.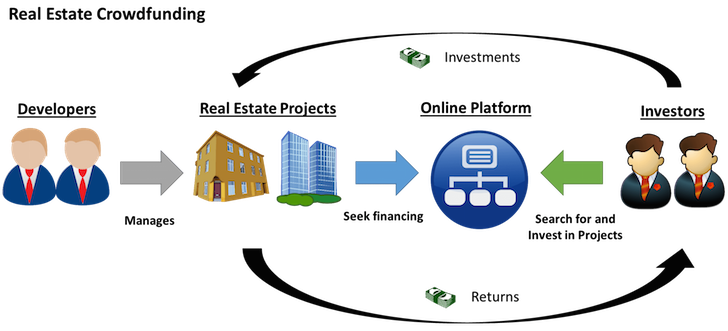 Affiliate Marketing
This stream is another passive income generator which requires a computer along with a website. The person needs to promote different products and services in order to get a commission. One can even affiliatize his own blogs to earn passive income.
Become a Silent Partner
This stream allows a person to invest for a small period of time where he can occupy an equity position. Here, the business owner has to perform a daily operation while the silent partner enjoys the profits.
The list of passive income streams goes on providing a variety of opportunities to the individuals to make more and more money,