WooCommerce
WooCommerce is considered to be the best option for selling services and products online. It is basically an open-source plugin regarding e-commerce. It is a free plugin for WordPress along with additional features which serve as extensions. WooComeerce is famous for its capability of making things accessible and affordable. Through Woocommerce, it is quite easy to sell physical and digital products, manage shipping, sort taxes, and get payments automatically. It enables a person to keep a 100% control over his data and also provides support for mobile devices. There is no limit assigned for scaling the sites.
Why WooCommerce?
WooCommerce is referred to as the best eCommerce plugin providing solutions across all the sites. It was launched in 2011 by the efforts of a strong team. Since 2011, WooCommerce is continuously getting better and more popular. WooCommerce is not only a premium option but also it is free to use, download, and modify. Woocommerce is extremely easy to use while being incredibly extensible and powerful. Working with WooCommerce is very beneficial for beginners. WooCommerce enables every individual to begin with a professional online store from his website.
WooCommerce has an incredible set of features. It enables to sell digital, physical, and affiliate products. There is no limit on adding images and products. It provides easy searching for products as it enables to add attributes and categories to the products. With a label of a verified owner, Woocommerce provides reviews and ratings regarding products. One is able to customize the location of his stores with language, measurement units, and currency. Powerful eCommerce features out of the box. Filtering and sorting of products help the customers to reach their desired products. Customers are easily detected through geo-location for the purpose of shipping and tax calculation. Customers are enabled to select from different payment providers such as PayPal, Stripe, credit cards, cash on delivery, and bank transfer. WooCommers provides an easy way to manage customers and orders.
WooCommerce basically uses an official partnership program. The users are recommended to uses WooExperts for their projects regarding WooCommerce. Suppliers can also become partners just by just by going through some skill evaluation and an interview. Following are the steps to set up WooCommerce.
Step 1
Firstly, you need to install the WooCommerce plugin. It is available as free to download from the WordPress repository or follow the below mentioned steps,
For installation from dashboard go through WordPress Admin > Plugins > AddNew, search "WooCommerce", and for installation click "Install Now." 3+ is considered to be the latest version.
Step 2
Then click on right top "Activate."

Step 3
By clicking on "Let's Go", you can explore the world of WooCoomerce. This is a step that you can skip as well.

Step 4
Then Woocomerce notifies you regarding few pages that it will automatically create. By clicking on "Continue" it will create pages for you.

Step 5
Then it asks you to select your respective country or state you are based out of, the currency as well as the units for products. Then click "Continue."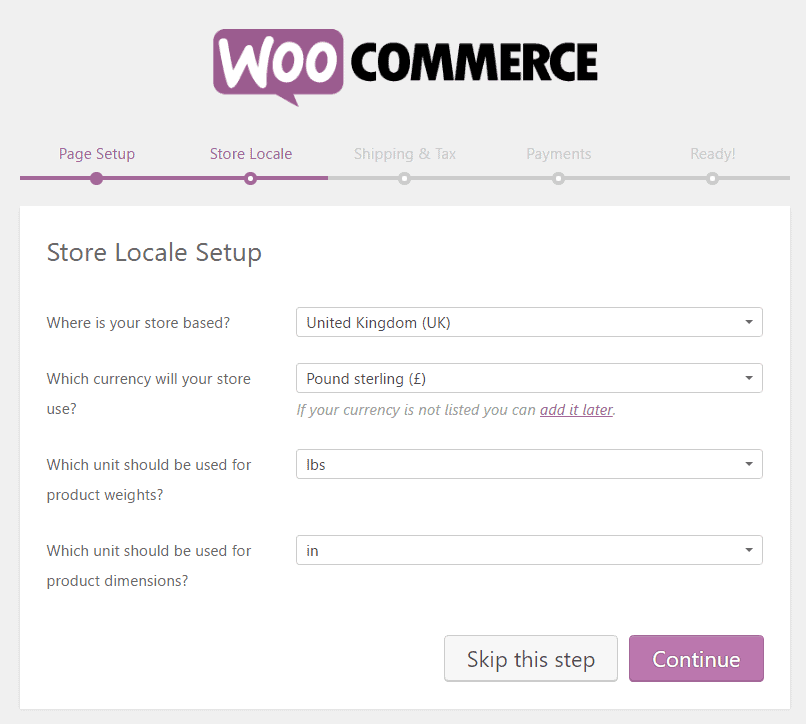 Step 6
Below is the screen where you can go for shipping physical goods. Also, keep in mind that WooCommere can sell Digital products. Further, you can enable sales tax. Then click "Continue".

Step 7
Below is the screen where you can select a payment processor. Then click "Continue."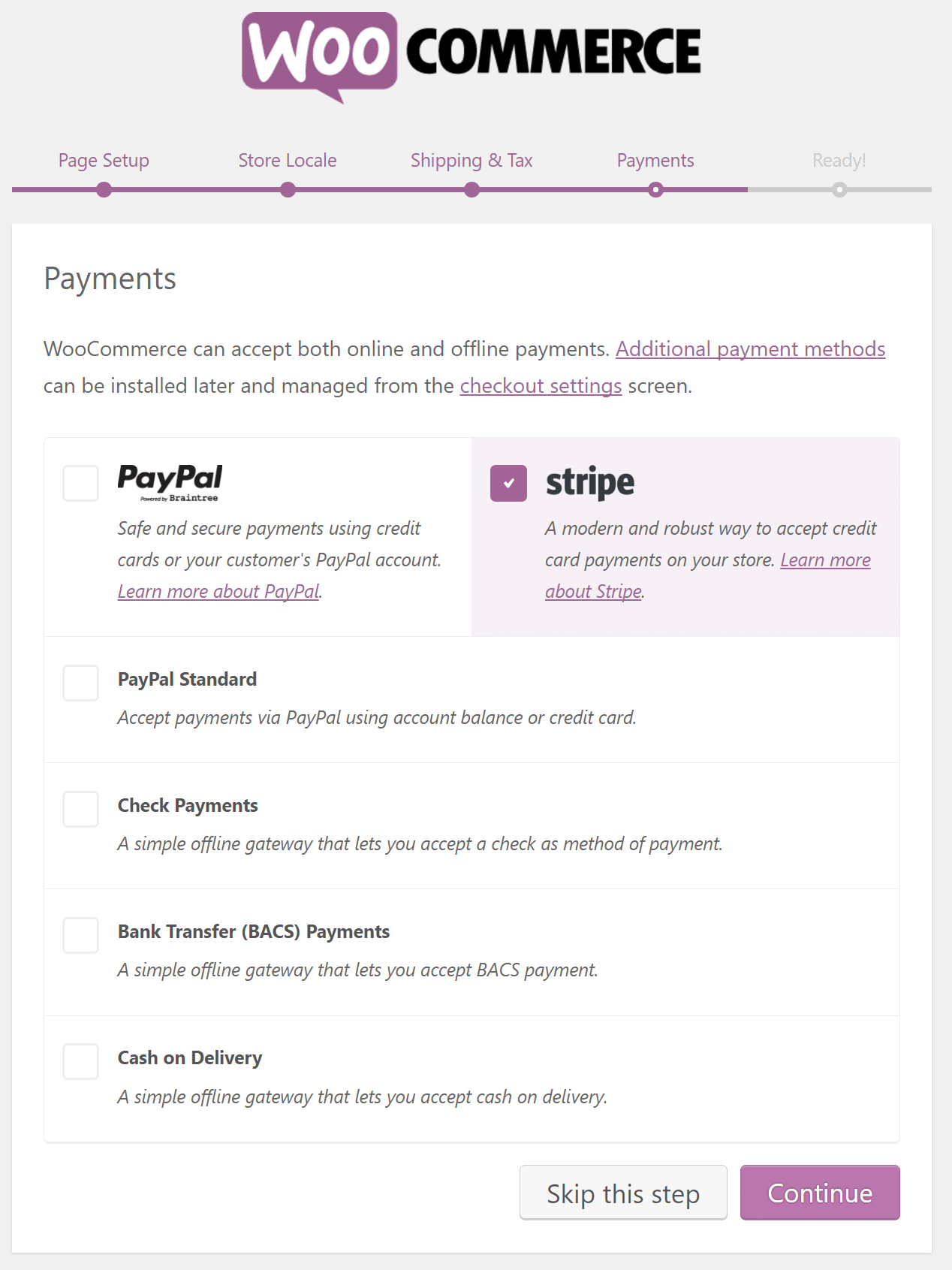 This is it. Your personal WooCommerce store is ready. By clicking on return to your WordPress dashboard you can start creating products.
Need a reason to setup an E-commerce store? Check out the statistics!
Double sales with vacation incentives!
Check out how to start an online business!